INTRODUCING THE PHOENIX PROFESSIONAL SUPERVISION SERVICE
ABOUT THE SERVICE
Phoenix provides general clinical supervision for professionals in the human services sector and specialises in supervision for practitioners who work directly with adult survivors of child sexual abuse and complex trauma and survivors and perpetrators of family and domestic violence.  Mentoring support is also available for program managers supervising staff.
For further information and for any queries please email: training@phoenix.asn.au
OUR TEAM OF CLINICAL SUPERVISORS AND MENTORS

Coby Greer has 25 years of experience in human services. She is a counsellor (MA. Counselling; Post-grad Diploma in Family & Relationship Therapy), clinical supervisor, psycho-educational trainer, certified yoga teacher, and a Trauma Centre Trauma Sensitive Yoga (TCTSY) facilitator.
Coby believes that wellness and wellbeing are a right for all and is passionate about supporting people in their healing through the self-transformative practices of evidence-based psychological therapies; trauma-informed somatic modalities and complementary therapy. She has a deep interest in supporting people in building an intimate relationship between their physical body and their psychological wellbeing to help facilitate positive behaviour change. Coby's person-centred, strength-based, and trauma-informed approach draws on the notion of supporting the client emotionally, cognitively, and physically so that with time, the client has choices, skills, and strategies to become empowered in their own healing process.

Gail Green has over 40 years' experience as a counsellor in a wide range of services including child sexual assault counselling, primary care mental health, prisons, a sex offender treatment program, Family Violence Court and most recently assisting survivors to engage with the Royal Commission into Institutional Responses to Child Sexual Abuse. Many of the survivors were Aboriginal and Torres Strait Islanders. Gail has also provided training in trauma work in the East Kimberley region and has published on that experience and on forensic social work.  Gail is the Chair of the Board of ASeTTS and has recently developed a wellness program for people over 60.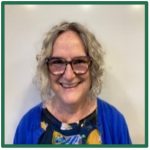 Pauline Dixon is a social worker with over 32 years' experience working in the Child and Family sector. Pauline is currently working at Curtin University in the Faculty of Allied Health in the School of Occupational Therapy, Social Work and Speech Pathology. For most of her career she worked with families experiencing vulnerability and their children, first as a case worker and then as the leader of a team in foster care, family support and mental health services. She built up a team of seventy professionals that worked with families in the community and their children. Pauline is committed to using the evidence from research to inform work with parents in building on their strengths and increasing their wellbeing. She is passionate about building the capacity of students and professionals working with families. She has been involved with and led a number of initiatives including the roll out of the National Health Start Strategy in Australia for Parents with Learning difficulties, the development of services to Children of Parents with Mental Illness and the co-production and implementation of an evidenced based practice framework for families involved in the Child Protection system. In the last three years Pauline has particularly enjoyed working with students, tutoring in the history of social work, complex casework and in working in human services organisations. She has combined this with fieldwork in the community, working in both the liaison and clinical supervision roles with students. Liaison includes supporting both the student and the supervisor in ensuring that learning goals and competencies are met as part of a student placement. Clinical supervision includes meeting with students weekly to reflect on their casework, linking the theory to what they are learning on placement and providing a safe space to process the emotional impact of the work of an emerging social worker.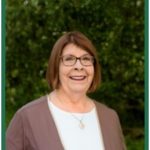 Dr Carolyn Johnson has 40 years' experience as a social worker delivering clinical service to clients, managing, and supervising professional staff, individually and in groups, teaching, developing curricula, researching, writing, and advocating for social change. She has experience working with Aboriginal clients both in the Criminal Justice System and in Child Protection. She co-authored the "Columbus Program," introducing differential case management for cases involving child abuse and FDV in the Family Court of Western Australia. Her research on familicide published, in "Come with Daddy: Child murder-suicide following family breakdown," has made a major contribution to understanding this offence. Carolyn has many years' experience as a clinical supervisor and continues this in her private practice. Carolyn is also experienced in group supervision being a consultant/clinical supervisor to the therapeutic team in Child Protection for 5 years and to the Group workers at Alzheimer's WA for approximately 10 years. Currently, in addition to lecturing part time at the University of Western Australia, Carolyn is involved in an interagency partnership in the Shire of Gingin, delivering a community awareness raising program, on the links between Family and Domestic Violence, Substance Misuse, Mental Health and the Intergenerational Transmission of Complex Trauma. She continues to contribute to social policy as a member of the State Ombudsman's Advisory Panel on Domestic Homicide and Child Death.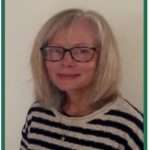 Sally Woods is a Registered Australian Mental Health Social Worker, accredited Eye Movement Desensitisation Reprocessing (EMDR) practitioner. She has over 20 years' experience of counselling and training within the UK and WA to help facilitate positive behaviour change either directly with clients who have complex trauma issues or via teaching allied health care professionals' bespoke knowledge and skills training. Sally has worked for a variety of organisations including UK National Health Service, WA Drug and Alcohol Office and most recently Phoenix Support and Advocacy Service specialising in counselling for survivors of Child Sexual Abuse and at the Pax Centre counselling service for those suffering from the psychological impact of traumatic life experiences.
Sally's knowledge base is grounded and influenced by world leaders of trauma including Jim Knipe, Ad de Jongh, Janina Fisher and Laurel Parnell so she understands the theory and practical clinical application of working with complex childhood trauma issues of shame, vulnerability, dissociation, emotional regulation, disorganised attachment, internal family systems and intergenerational trauma. Sally has extensive experience working in public health as a trainer designing and delivering psycho-education training packages for multidisciplinary health professionals covering behavioural change topics such as motivational interviewing, counselling skills, harm minimisation and relapse prevention. To ensure a safe and productive learning environment she understands how to work with different learning styles, provide a variety of teaching methods and manage group dynamics. She has taught a range of professional groups such as GPs, midwives, practice nurses, social workers, and police. As a lecturer at ECU University teaching undergraduates Sally achieved an UTEI feedback rating of 95% overall student satisfaction.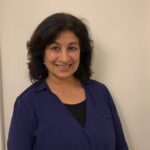 Baljit Carroll has worked in the counselling field for over 27 years mainly in the not-for-profit sector. Baljit has worked with individuals, couples, and families experiencing a wide range of issues across the life cycle, including mental health challenges, relationship conflict, alcohol and other drugs concerns, and issues of identity. Baljit is an experienced group facilitator having conducted groups for parents, young people, women with AOD issues and Childhood in Perspective groups. Baljit works from a Family Systems perspective and understands that problems do not occur in a vacuum but are socially constructed. Baljit utilises a wide range of other approaches such as Solution Focused, Narrative Therapy, somatic work and role play based on the needs of each client. Baljit is an experienced Clinical Supervisor, having provided supervision to staff and colleagues for over 15 years. This has included supervising teams working with children, young people and those working in prison communities. Baljit is trained in vicarious trauma and is passionate about self-care for professionals, so that they can continue to provide the best support for clients. Baljit is a dedicated yoga teacher and draws from the wisdom of eastern and western therapeutic traditions to best support her clients and supervisees. This includes mindfulness, identity, culture, and connection to land.
Qualifications: Master of Social Science (Counselling); Bachelor of Education (Hons); IYTA accredited Yoga Teacher; Advanced training in Clinical Supervision; Clinical Supervision training through Wasley Institute; Trained in Trauma Informed Practice; Cultural Awareness training; and extensive Self-Care workshops/training.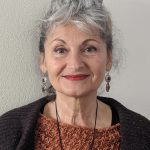 Dijana Barich has 15 years of experience in providing professional counselling and therapeutic services in a field of general counselling, family work and mental health. Over this time, Dijana has developed an integrative approach to psychotherapy, with strong emphasis in interpersonal, person-centred, psychodynamic, solution focused, and trauma informed work (Polyvagal Theory & EMDR). Dijana is passionate about working systemically, using family inclusive therapeutic model through the lens of Attachment and Psychoanalytic Theory. This has been enhanced through her experience of working with a wide client base, both in an adolescent and adult population, from culturally and linguistically diverse backgrounds. In her practice, Dijana applies a strength based, reflective practice supervision model: offering a safe space for a practitioner to express and build their professional capacity, to develop deeper awareness of their emotional responses to a variety of work-related situations and to observe how their experience informs their practice. Dijana prioritises developing a trusting supervisory relationship and is passionate about supporting self-care and wellbeing of her supervisees.
Qualifications: Bachelor of Counselling, Postgraduate training in Advanced Professional Supervision and Strategic Intervention Coach Training. Clinical registration with PACFA.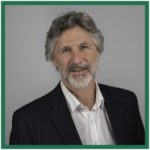 Dawson Ruhl has worked in the human service field for over 35 years across a range of areas including clinical practice and supervision, program development, senior management, and social justice reform and advocacy. Many of these positions included the promotion of domestic violence informed practice and service system change.  Dawson received his initial training and early clinical practice experience in the United States with a focus in family therapy, relationship counselling and group therapy. This was followed by appointments to a range of senior roles such as Senior Counsellor and Lead Supervisor at Relationships Australia WA eventually becoming the Coordinator of Relationship Australia's (RA) clinical supervision program.  During this period at RA Dawson became the inaugural manager of their Domestic Violence Intervention Program where he developed specialist skills working with families impacted by domestic violence including how to safely engage perpetrators and survivors of domestic violence.  He is recognised in the field as a domestic violence 'content expert' both as a trainer and as a clinical supervisor. Dawson has held several executive management and CEO positions throughout his professional career in not-for-profits and the Family Court and has extensive experience supervising and mentoring staff and managers who have reported to him. Dawson is an accomplished trainer and facilitator. He has conducted training with a wide range professionals and organisations across the human service sector.  More recently he became a certified trainer with the Safe and Together Institute and has introduced the Safe &Together Model Core training to numerous professionals and communities across Australia.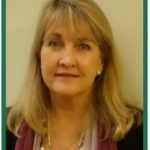 Louise Lamont during a 35-years plus career has provided clinical supervision and mentoring support for staff and team leaders in five not-for-profits and a government agency. Louise has also delivered numerous training workshops in that time and established and led a professional development and clinical supervision framework for 250 plus staff across 11 metropolitan and regional sites.  This work included the development of clinical observations and case note audits.  Having held senior positions in the community services sector and with State and Federal Government in the fields of family and domestic violence, child sexual abuse, sexual assault, and family law, Louise has contributed to best practice development and the training of the Judiciary and allied professionals.  Louise was key advisor for the 'Freedom From Fear' mass media and community education campaign encouraging DV perpetrators to seek help. While living in Canberra Louise supported the development of 65 Family Relationship Centres.  Louise has supported and managed various social justice networks (State & National) and later was appointed National Manager Family Services for a peak industry representative body supporting 70 welfare agencies located across Australia. Louise is the author of three Government publications related to domestic violence screening and assessment, collaborative partnerships, and best practice for working with domestic violence.  Louise is currently the Chief Executive Officer for Phoenix Support and Advocacy Service an organisation that provides services for adult survivors of historical child sexual abuse and those impacted by a disclosure.   Louise's background includes earlier work as a clinician in the field of family therapy and working with those experiencing various forms of interpersonal violence as highlighted above.  Louise was a founding member and Convenor of the Domestic Violence Action Groups of WA and has also been a member of many State and National committees established to address a range of social justice challenges in the community.  Louise also managed a WA leadership program.
Qualifications include Master of Arts in Human Services, Grad Dip in Counselling, Cert IV in Workplace Training and Assessment, Certificate in Public Sector Management, Certificate in Understanding Childhood Trauma, and 2-year accreditation process in the Shanker Method™ of Self-Regulation with Canadian neuroscientist Dr Stuart Shanker.