Julie Woodhouse – CHAIR
Julie is recognized as a leader in the field of education and currently holds a senior leadership position as a Level 6 Principal of an Independent Public Primary School (Department of Education WA). Her primary focus in education is building capacity to ensure that all students achieve, regardless of background factors or personal circumstance. Julie has completed a Masters in Educational Management at the University of Western Australia. She also has training and accreditation in coaching and personal assessment profiling. Julie has taught at all levels and has been a deputy principal and principal in a number of primary schools.
She has been an Area Director (Midlands District), District Director (Mid West District), Director Schools (Fremantle Peel District), Director School Review (Expert Review Group), Assistant Regional Executive Director and Regional Executive Director (South Metropolitan Education Region). Julie was involved in the comprehensive Literacy and Numeracy Review undertaken in Western Australia.
She worked closely with Kim Scott on the focus area of writing in the upper primary years on the basis of her expertise in literacy research and policy, classroom teaching, school leadership and professional learning. Whilst in the Mid West District Julie developed and implemented a 'Building Sustainable Leadership: A Coaching Model' cross district partnership with Esperance Education District to address induction, professional learning specifically instructional leadership and succession planning for school principals. In 2008-2009 she assumed a key leadership role in harnessing the interactive and creative capability of secondary school leaders to develop, implement and embed a collaborative network to improve curriculum choice and student achievement.
Her commitment to and skill in building the capacity of others has resulted in her being invited to present to many forums including the Senior Women's Leadership Program. In 2009-2010 she conceptualised and implemented a highly successful district wide 'Women in Leadership' program. Julie has been and continues to be a highly valued representative on a range of reference groups and working parties for the Department and outside agencies.
Leanne Sultan – DEPUTY CHAIR AND BOARD SECRETARY
Leanne has worked for the Department of Health of Western Australia for the past 45 years specialising in all aspects of Mental Health.  Leanne holds a current Australian Health Practitioner's Regulation Agency (AHPRA) – Nurses and Midwifery Board Registration. Leanne has completed several advanced leadership and management training programs. Over this time Leanne has worked extensively in senior roles of differing capacities where she provided leadership and the management of human, fiscal, and resource allocation and established the key components for infrastructure support to ensure the delivery of high quality clinical services to maintain outcomes as specified by state and national standards.Leanne exhibits a personal commitment to customer service, integrity and personal learning.
Working within a team framework Leanne demonstrates a philosophy for equity and commitment to service improvement.In all positions Leanne has provided a pivotal role in change management being forward thinking and being able to clearly articulate strategic direction.With strong networks in the broader health and mental health system Leanne has been able to effectively communicate with a diverse range of people and always being able to empower and motivate others to ensure an optimum level of skills within the organisation.
Over the course of her work history Leanne has been able to recognise opportunities to enhance service delivery and capitalise on these to achieve effective change outcomes.  In taking these opportunities, Leanne has demonstrated an ability to deliver services consistent with consumer needs, quality expectations and within the designated timeframe.
George Cherian
 George is an experienced Social Worker with over 17 years' experience specialising in the areas of domestic violence, parent adolescent and family support, homelessness, youth diversion, child care, out of home care, disability and mental health services, working predominantly in the Not for Profit, Community Sector.
For the past 10 years, George has held Executive Management roles at National Not for Profit organisations, including his current role as Regional Manager with Life Without Barriers.George is dedicated to influencing service delivery and implementing strategies to achieve best practice and excellent results for those at risk.  With a strong understanding of State Legislation, Governance and National Standards, George successfully manages complex cases using evidence-based, therapeutic frameworks.
George is an authentic leader who creates and maintains positive and respectful working relationships, George is able to be direct whilst remaining tactful.  George has sound business and financial acumen with a proven track record of successfully managing, developing and promoting services and maintaining multi-million-dollar budgets.As someone who is outcomes focused, George is passionate about directly impacting on the quality of care provided to clients in the human services sector.George's Professional Qualifications include a Bachelor of Social Work, University of Western Australia and a Bachelor of Commerce degree from Curtin University.
Jasdev Singh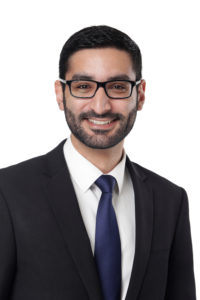 Jasdev Singh is a legal practitioner and Jas Graduated from Griffith University in 2012 with a Bachelors of Law and Commerce Majoring in Accounting.  Subsequently Jas was admitted to the Supreme Court of Western Australia in July 2013.  Since that time Jas has provided legal advice and representation in relation to personal injury related matters and in criminal and civil disputes.  Jas acted for national insurers, self-insurers and national and international employers such as GIO, Suncorp and the Transport Accident Commission.  Jas has experience in dispute resolution and in preparing claims and matters for trial.
Jas has also worked as volunteer for the WA Citizens Advice Bureau where he provided a range of legal advice which also included advice in relation to matters such as violence restraining orders and contractual matters along with advice in previously mentioned areas or focus.  Jas was formally appointed to the Phoenix Board in October 2017.