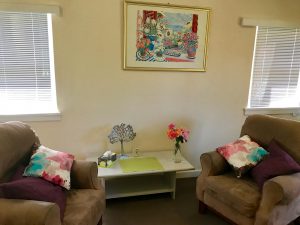 Phoenix provides individual, couples and family counselling sessions for survivors of incest and childhood sexual abuse. Counselling sessions are usually of 50 minutes duration and are conducted by professionally trained counsellors.
Counselling is provided for a fee based on a sliding scale related to income. Fees currently range between $15 and $150 (see fee schedule).
As well as providing services to survivors, Phoenix also provides services to (non-offending) significant others in a relationship with the survivor (ie. spouses, family members and friends).
Clients can self-refer to Phoenix for counselling, or be referred by other agencies, GP's, hospitals, schools and other professionals.
Other Phoenix services include:
Advocacy
Information and referral
Presentations and training for professional groups
Other things you need to know about Phoenix:
Phoenix is non-sexist, non-sectarian and non-political in its provision of services
Phoenix is not a crisis service
Phoenix does not deal with recent sexual assault (we will provide referral to appropriate services)
Phoenix does not have a limit on how long a client can use our services as we recognise that recovery can be a long-term process
Phoenix services are not mandated (all clients are voluntary)