Louise Lamont – CHIEF EXECUTIVE OFFICER 
Professional Background:
Louise has worked in the human service field for four decades and currently leads Phoenix Support & Advocacy Service.  Louise has held senior positions in the Not-for-Profit sector and with State and Federal Government.
Louise initially worked as a counsellor and family therapist before specialising in supporting those who had experienced domestic violence and sexual abuse and were dealing with the complex trauma and mental health challenges related to those experiences.  For the last two decades Louise has worked as a clinical supervisor, consultant, senior manager, leader and trainer in various programs, and as a member of numerous high-level State and National committees addressing a range of social issues.
Louise was a founding member and Convenor of a highly successful State peak body established to advocate for social justice reform.  Louise was a key advisor for the 'Freedom From Fear' media campaign, which won the WA Premier's and other International Awards as the first campaign to target perpetrators of Domestic Violence.  During this time, Louise provided Domestic Violence training for Judges and Magistrates in Western Australia and wrote a Best Practice Guide for Victim Services and Primary Dispute Resolution Services.
Louise assisted with the development of the Operational and Screening & Assessment Framework for the Family Relationship Centres located throughout Australia and had a role supporting and managing 10 National and 16 State Committees established to work collaboratively in the Family Law area.  More recently Louise established professional development, workplace culture, clinical supervision, case note audit and clinical observation programs for 300 staff located in 11 sites in regional and metropolitan WA. Since 2011 Louise has trained in the area of Self-Regulation with Canadian neuroscientist Dr Stuart Shanker.
Qualifications:
Master of Arts Human Services; Grad Dip Counselling; Public Sector Management Certificate; Cert IV Workplace Training & Assessment; Accredited in the fields of counselling, family therapy, domestic violence, self-regulation, and dental therapy.
Sally Woods – Senior Counsellor
Professional background: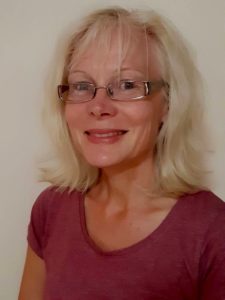 Sally has over 20 years' experience working as a social worker and therapist both in Western Australia and the United Kingdom to help facilitate positive behaviour change with clients who have mental health and addiction related problems including depression, anxiety and complex trauma. Sally has also designed and delivered psycho-educational training for client groups and allied health professionals, covering topics such as Motivational Interviewing, Counselling skills and Cognitive Behaviour Therapy for Insomnia.  Sally has worked for a variety of organisations including voluntary agencies, private residential settings, Edith Cowan University, the WA Drug and Alcohol Office and the UK National Health Service.
Sally takes a systemic perspective to understand a client's bio-psycho-social context of their issues and works collaboratively to establish the most effective and least intrusive course of treatment. She is an experienced and accredited EMDR therapist who is passionate about providing this evidenced based trauma treatment approach as an alternative to talking therapy. Sally is also an accredited Interpersonal Therapist (IPT) with experience in providing this intervention for clients whose primary challenge is depression.
Qualifications:
BSC Hons degree in Psychology and Biology; Registered Social Worker since 1990 and recently awarded Australian accreditation as a Mental Health Social Worker (AMHSW); Postgraduate Diploma in Alcohol Studies Family and Relationship Therapy 2009 (2-years part time); IPT Accredited 2015; EMDR Accredited 2016.
Liz Magee – Senior Counsellor
Liz Magee is an experienced counsellor of 25+ years. Liz has worked across Australia in both metropolitan and remote regions. Working with the most vulnerable members of our community. Liz has worked extensively with Aboriginal and Torres Strait Islander peoples and families, with children and young people living on the streets and away from their families, in child protection, justice, education and family support, across both the Government and Not-for-Profit sectors. Liz is a qualified Psychotherapist, Family Therapist, Circle of Security Trainer, Clinical Supervisor and is currently completing her Masters of Social Work. Liz continues to work with people who have experienced trauma, particularly childhood trauma, and is a Trauma Informed Practitioner. She is passionate about supporting people through their Healing Journey.
Baljit Carroll – Senior Counsellor
Baljit has worked in the counselling field for over 26 years mainly in the not for profit sector. Baljit has worked with individuals, couples, and families experiencing a wide range of issues across the life cycle, including mental health challenges, relationship conflict, alcohol and other drugs, and issues of identity. Baljit is an experienced group facilitator and clinical supervisor and is passionate about helping people to have the best life possible despite past negative, painful, and unhelpful experiences. Baljit has a Masters in Social Science (Counselling) and is a dedicated yoga teacher and utilises a wide range of approaches in counselling to assist clients towards achieving their goals.
Kaye Doolan – Finance Officer

Professional Background: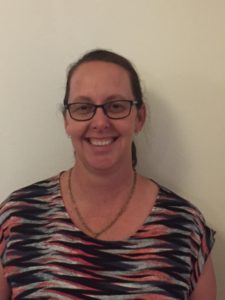 Kaye has over 25 years' experience in bookkeeping, and 20 years within the construction industry.  Kaye also worked in Local Government for 10 years, as a Records Officer and Revenue Officer, utilising her vast experience to enhance her position with Phoenix.
Kaye has customer service skills from previous work roles such as; a medical receptionist, Chiropractic Assistant and varying other retail roles within her working career, she also has experience as an Office Manager, and has enjoyed volunteering in numerous community committees over the last twenty years.
Kaye enjoys working in her role at Phoenix, and being part of small team.  Kaye understands the importance of our service for our clients and being able to make her contribution to ensuring they receive the best service and support.
Qualifications:
Cert IV Bookkeeping and Cert IV Accounting
Marc Spradbury –   Accountant
Marc has worked in the Not For Profit (NFP) sector since 2000 both as Chief Financial Officer (CFO) at Child Australia for10 years, and as the Finance Manager for 7 years for the YMCA.
From 2017 to current, Marc has worked on a contract basis for several NFPs and during this period has provided financial and executive support to Phoenix.  Prior to his employment in the NFP sector, Marc spent 6 years in commerce and 9 years in the auditing profession (including 3 years with Ernst & Young – Botswana, South Africa). In these positions Marc has held during his career, Marc has always taken a strong hands on approach, working with finance and senior management teams to continuously build strong corporate management systems.
The NFP sector has brought a tremendous amount of fulfilment to Marc both on a personal and professional level, and is an industry sector Marc continues to enjoy working in.